Palm Beach Gardens Emergency Operations Center | Palm Beach Gardens, FL LEED-Certified Silver Multi-Purpose Municipal Facility
Project Details:
Client: The City of Palm Beach Gardens
Location: 20 S Military Trail, West Palm Beach, FL 33415
Architect: SchenkelShultz Architecture
Contractor: Pirtle Construction Company
Project Type: Design/Build
Services Provided: Surveying
Construction Cost: $3.1Mil
Project Area: 4.5 Acres
Project Size: 10,800 Square Feet
Buildings: 1
Completion Date: 2010
Green Initiatives: USGBC LEED® Silver
The City of Palm Beach Garden's Emergency Operations Center was designed and constructed to be a centralized hub for the city's police dispatch, centralized communications, records archives, as well as an emergency radio station AM-1670. The 11,000 square foot PBG EOC was the City's first LEED Silver certified project, featuring sustainable initiatives including recycled building materials, automatic motion switches lights, and sensors that detect the room temperature based on room occupancy. Because the project was to serve as critical infrastructure for the City during emergencies, the building was required to have secondary potable water and wastewater systems, capable of providing continuous service to the building for 72 hours in the event of a utility service outage. A "limited use water system" utilizing an onsite well and a sanitary holding tank were employed to satisfy these requirements.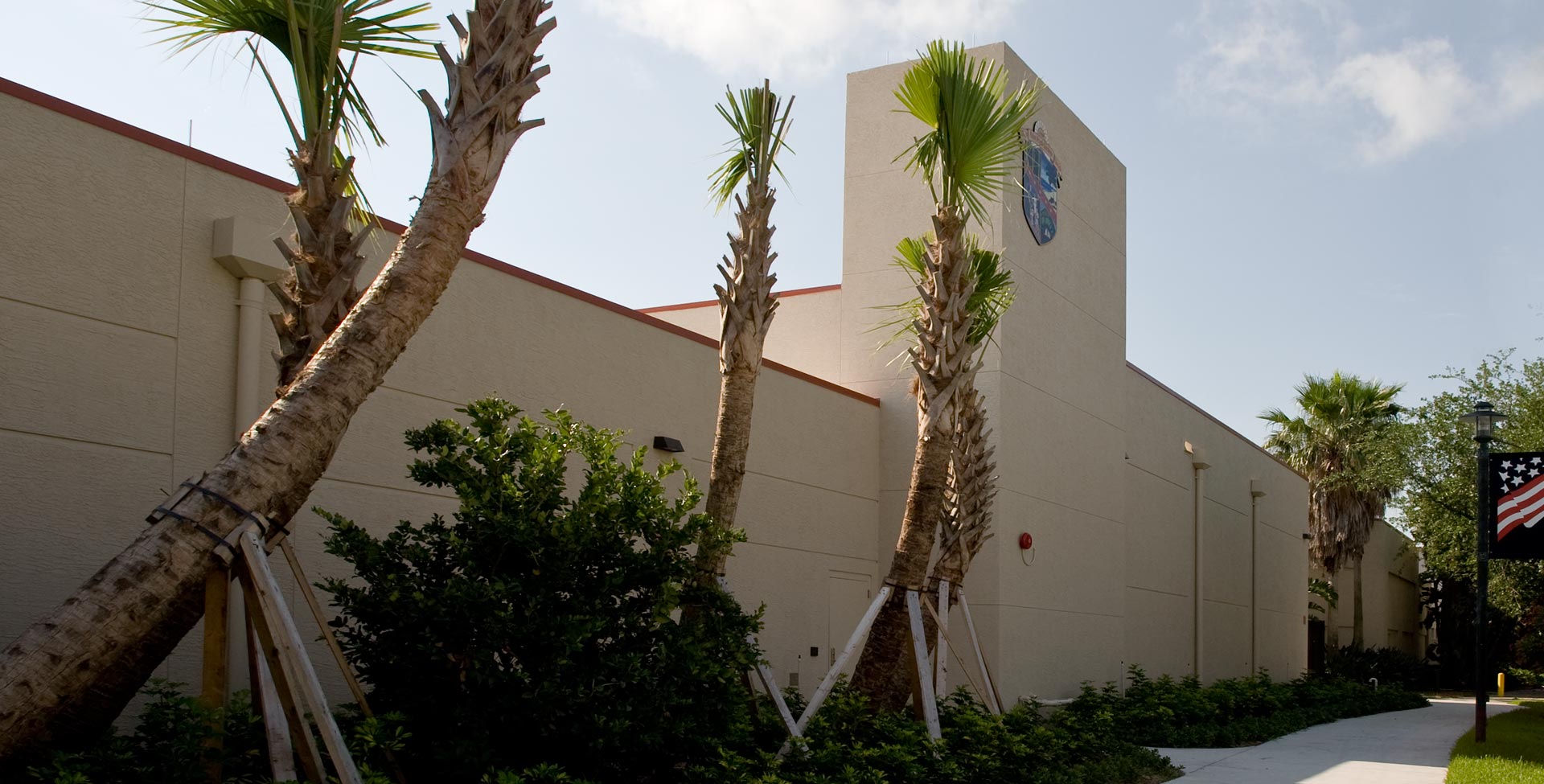 Caulfield & Wheeler was contracted by Sunline Engineering Contractors to provide asbuilts of the drainage, water and sewer systems, verify ADA compliance of slopes, locations of existing buildings, verifying benchmarks, stakeouts for drainage and cleanouts, utility locations, calculations of control and building pads, and other various surveying related tasks. CWI also provided FEMA certification for Pirtle Construction in 2014.