Broward College North Campus | Coconut Creek, FL OMNI Auditorium Multipurpose Facility Building 60
The Omni Auditorium located at Broward College North Campus, is a true multi-purpose facility, capable of hosting a wide variety of events ranging from opera to basketball tournaments. Depending on the configuration selected, the facility can seat 1,900+ to view a show presented on our stage, or allow three simultaneous court games to be played on the main floor. Examples of the events held in the Broward College's Omni Auditorium include: Banquets, Beauty Pageants, Concerts, Dance Competitions, Dinner Events, Graduations, Job Fairs, Music Recitals, Plays, & Trade Shows. Caulfield & Wheeler was contracted to provide High Definition 3D Laser Scans of 2 rooms inside the auditorium, and deliver ReCAP point cloud files.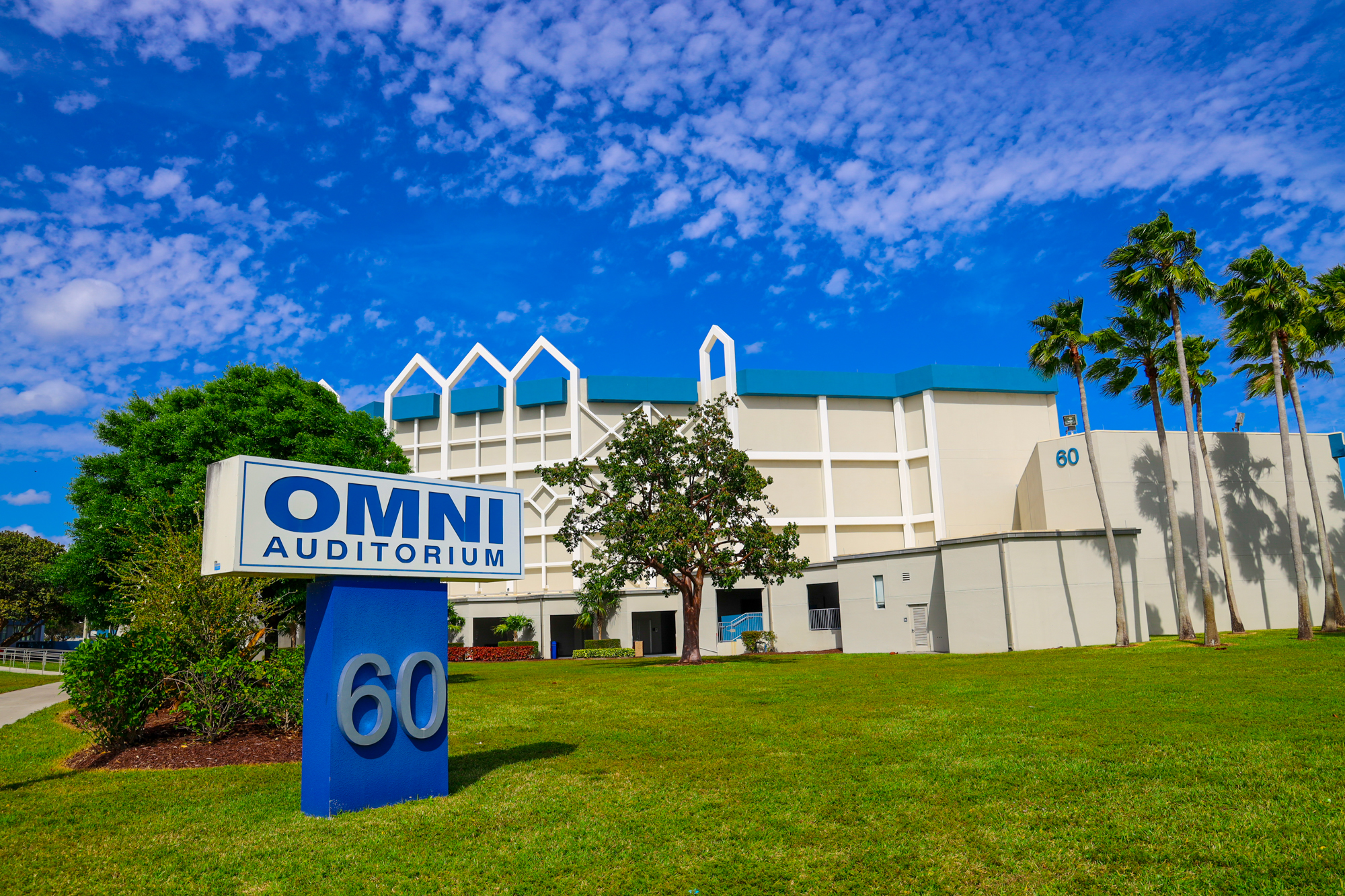 The Omni Auditorium at Broward College North Campus is located at 1050 Coconut Creek Blvd., Bldg. 60, in Coconut Creek, FL.
For more information or to book the Omni Auditorium, please call (954) 201-2233, or visit their website at https://www.omniaud.com/