Caulfield & Wheeler, Inc. is proud to offer FAA Part 107 licensed and insured unmanned aerial systems (UAS) or drone operations with our suite of surveying and engineering services. By utilizing the most recent technology available in the market, Caulfield & Wheeler, Inc. can accurately document, inspect, photograph, video graph, 3D model, or survey a wide variety of projects or areas that were previously either too large or unreachable by a traditional GPS field crew. By implementing the highest quality peripherals like RTK drones, heavy-life drones, 360 cameras, thermal cameras, cinema cameras, and aerial lidar solutions, we're able to provide a variety of services and deliverables for our clients to maximize their development project. Caulfield & Wheeler, Inc. has a proven track record of obtaining FAA and LAANC authorizations or waivers to quickly analyze and fly project sites that are close to airports, stadiums, or other warning zones.
Caulfield & Wheeler, Inc.'s UAS Drone Operations team can provide the following services:
2D Mapping
3D Modeling
Agriculture Inspection
Aerial Lidar Solutions
Construction As-Builts
Construction Progress Documentation
Cut & Fill Analysis
Damage Assessment
Photogrammetric Surveys
Photography
Pre-Construction Documentation
Post-Construction Documentation
Site Inspection
Site Plan Overlays
Utilities Asset Inspection
Videography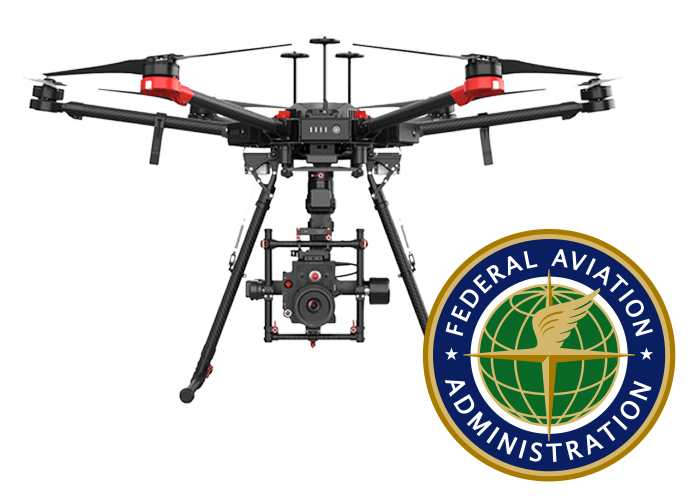 Caulfield & Wheeler, Inc. is also using the latest technology in high definition 3D laser scanning lidar technology to obtain accurate survey data. Lidar, which stands for Light Detection and Ranging, is a surveying method that measures the distance to a target by illuminating the target with laser light and measuring the reflected light with a sensor. Caulfield & Wheeler, Inc. implements the latest Leica laser scanning units, which are multi-purpose laser scanners that combine high efficiency with high accuracy for a wide range of civil and surveying applications. The Leica scanners join our long list of the latest computer hardware and software technology that is used to fulfill our commitment "To provide our clients with quality, on-time, and cost-effective services." Since it was introduced, the Leica scanners have become the industry's most popular laser scanners for both demanding and "every day" as-built and topographic surveys.
Caulfield & Wheeler UAS Operations Projects:
Andrew
2020-01-03T15:24:20-05:00
Boca Raton Regional Hospital | Boca Raton, FL Boca Raton Regional Hospital is a 400-bed facility within the Baptist Health South Florida family of healthcare [...]